EXPERIENCE THE POWER OF CTRACK'S ADVANCED FLEET TRACKING AND MANAGEMENT SOLUTIONS.
Revolutionize your business efficiency with state of the art telematics.
EXPERIENCE THE POWER OF CTRACK'S ADVANCED FLEET TRACKING AND MANAGEMENT SOLUTIONS.
Revolutionize your business efficiency with state of the art telematics.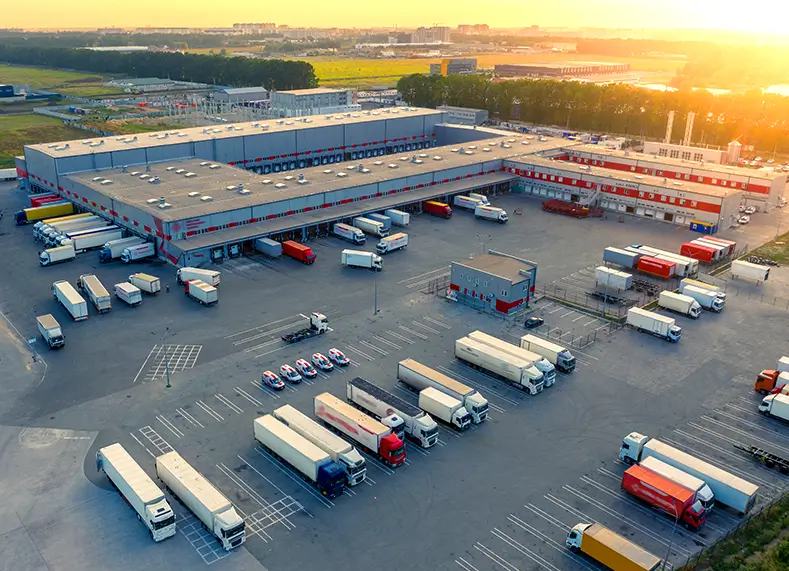 Your unique operation,
your unique Crystal solution.
No two Transport and Logistics operations are the same, which is why we don't offer anything off-the-shelf. We also don't try and sell you a bunch of different packages and products that only tick some of the boxes some of the time. We spend the time to get to know your specific challenges, pain points and needs, so that when we partner with you, you have the confidence to know that you've got everything you need and nothing you don't. With Crystal, you get one single platform, accessible from anywhere, integrating into all your departments and providing real insights on all facets of the operation in real time. Our system is also modular, so you can expand on it with whatever you like, whenever you like, or scale it down with minimal fuss.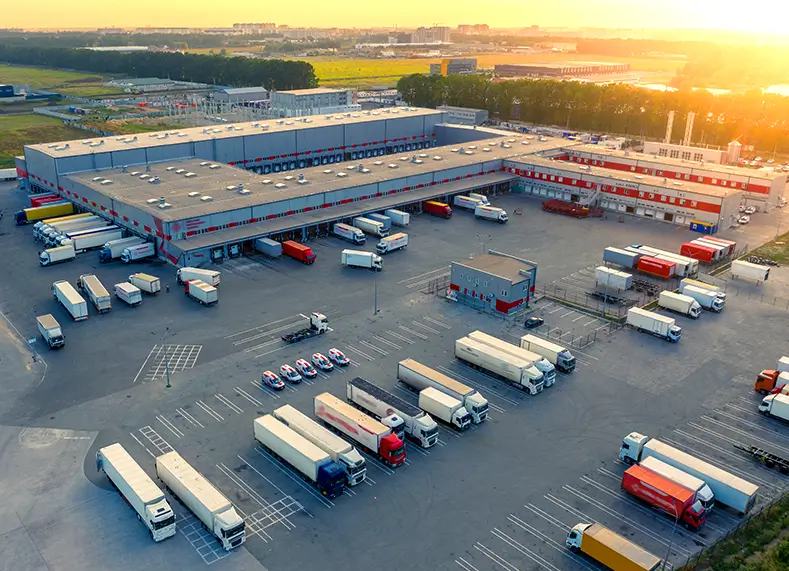 How Crystal by Ctrack can help improve your
operational efficiencies and performance.
View all info, all the time from one platform
Optimize your Fleet for smarter routes, enroute
Predictive maintenance for more miles, less costs
Trusted Transparency to improve your customer service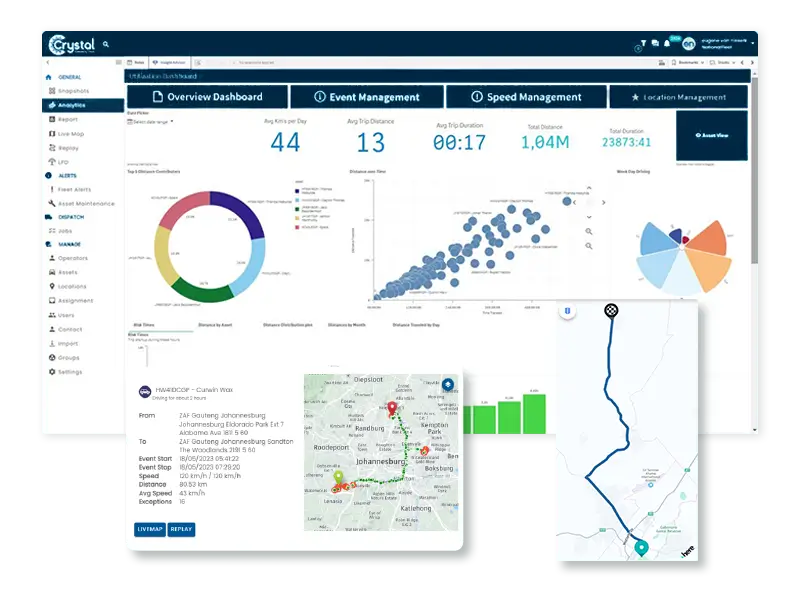 SINGLE PLATFORM
View all the info, all the time, from one platform.
While you focus on running your business, let us to do what we do best. The Power To Predict let's you know what's happening right now with your vehicles, drivers and cargo – accessible at your fingertips, in real time. You can keep an eye on what you need to know, when you need to know it and if there's anything out of the ordinary, you'll have the foresight to act before you're forced to react.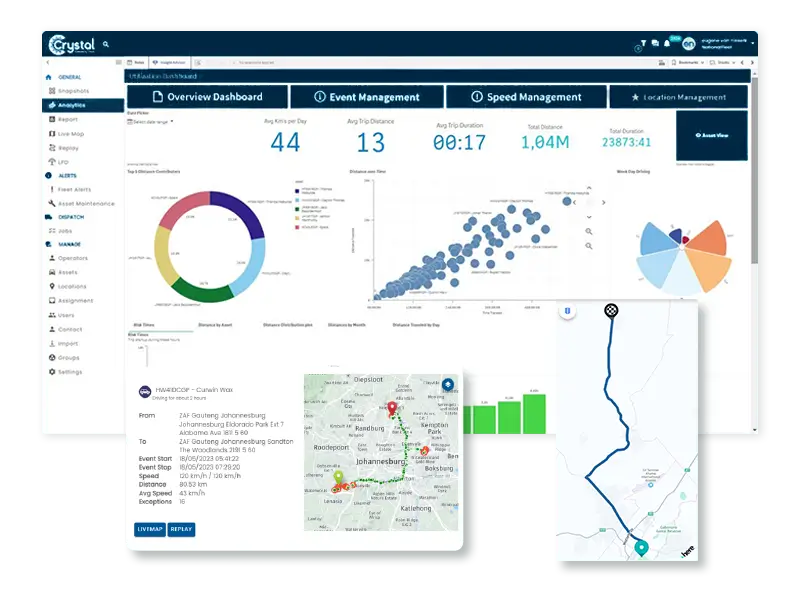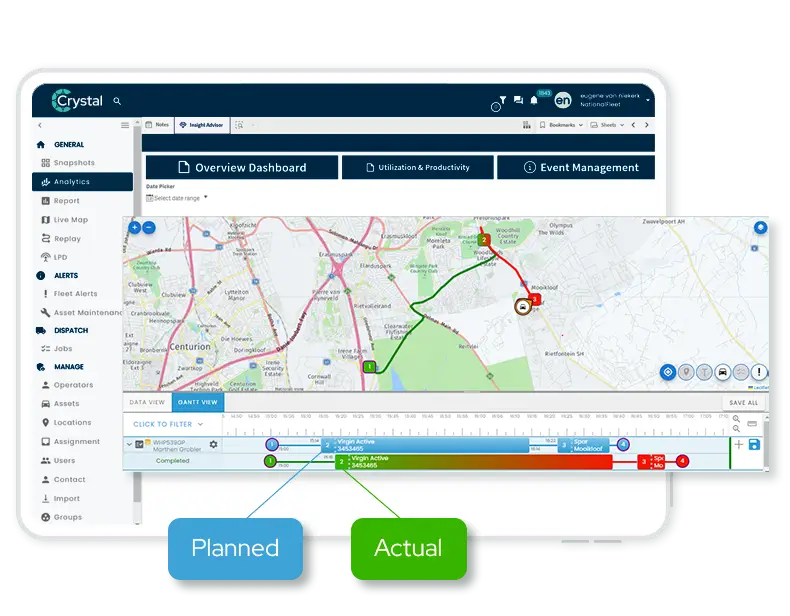 PLANNING AND OPTIMIZATION
Optimize your fleet for smarter routes. En route.
Being a step ahead means there's no surprises when the tyres are turning, but it also means you can plan for what's next, long after your driver has clocked out. Crystal is fully customizable, so there's no limit to what we can have sight of and keep tabs on. Tons of data is collected, interpreted and packaged for you, so you can make the kind of decisions for the next trip, that it's smarter, safer and quicker than the last.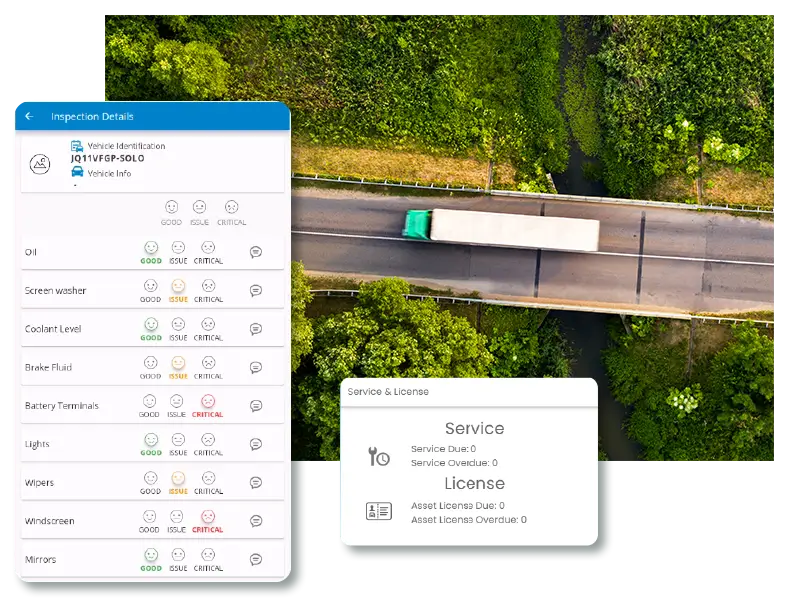 PRODUCTIVITY & EFFICIENCIES
Predictive maintenance for more miles. Less Cost.
A smarter fleet means smarter business and part of that is keeping your vehicles on the road for longer. Rely on Crystal to point out potential mechanical red flags before they happen or take the heaps of insights and information we're collecting for you, to confidently schedule your vehicle maintenance well ahead of time. Use the same Crystal platform to fine tune your fleet operations, cutting costs and ticking all the right boxes to remain completely compliant, too.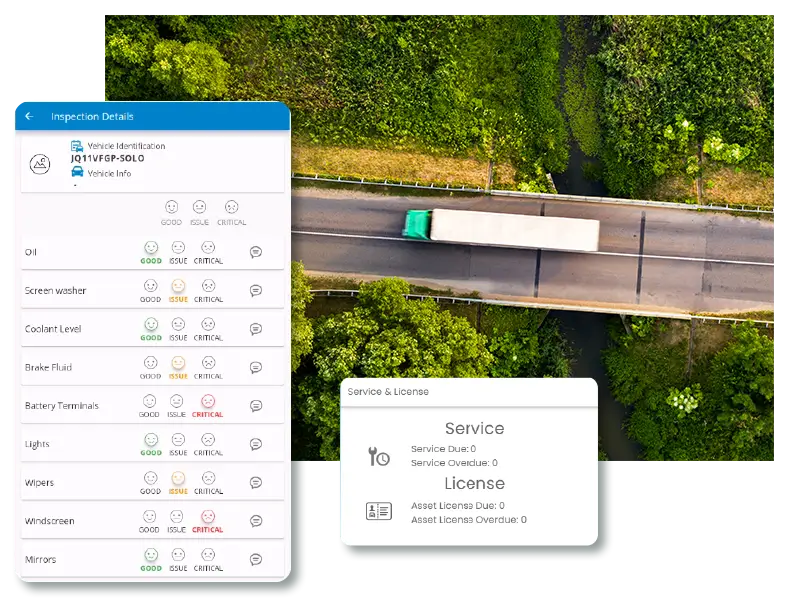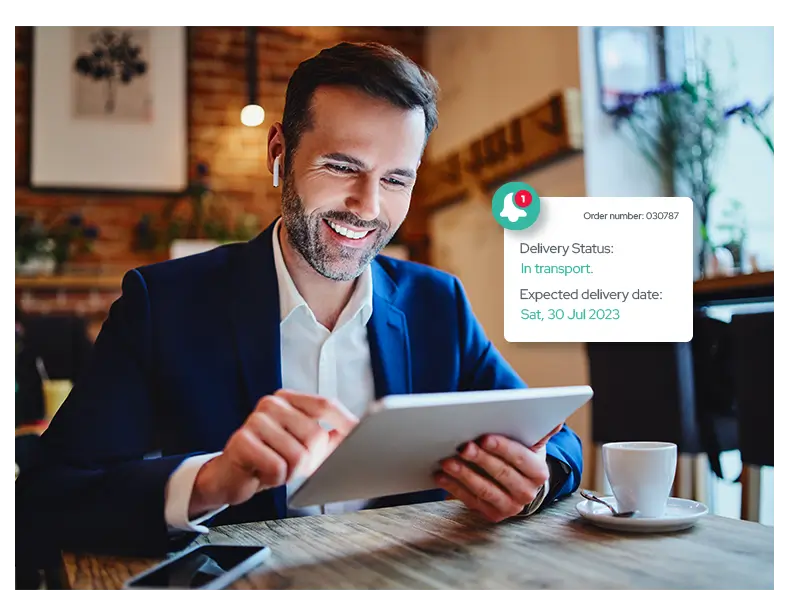 COMPLIANCE MADE EASY
Trusted transparency to improve your customer service.
It's not only our customers who benefit from the Power To Predict, it's the real value that's passed on to your customers further down the line, that matters even more. Being able to give a heads-up about en-route delays, or a detailed account of deliveries, collections and shipment times, Crystal offers a way to build trust and credibility for customer service excellence.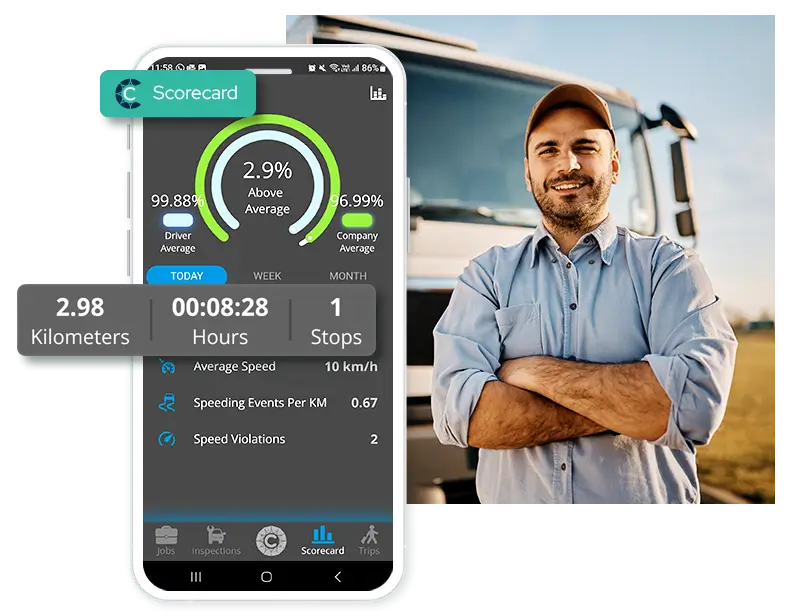 DRIVER BEHAVIOUR
Get the most out of your drivers.
In a busy day where multiple vehicles and drivers are out on the road, it can be an impossible task to keep tabs on everything, all the time. Crystal offers advanced Driver Performance Analytics for detailed driver and operational performance, en route. Drivers have the convenience of conducting pre-vehicle inspections by uploading photos onto the Crystal app. Drivers can actively monitor their own performance, thanks to real-time scoring across a range of parameters. This and many more functionalities gives you a powerful way to encourage continuous improvement and maintain a high standard of driving.