Record trips and send for help, all at the push of a button.
Introducing Ctrack's Panic/Logbook Remote solution.
The welfare of vulnerable lone workers and mobile teams is a priority for any business and has to be given plenty of consideration to ensure appropriate measures are taken and operational processes are in place. Panic buttons now give remote employees the freedom to operate in isolated or unfamiliar locations without being cut off, while providing organisations with added peace of mind.
Ctrack has a range of in-vehicle and remote solutions that work alongside your tracking solution to ensure added protection and security for vulnerable teams or lone workers.
Whether dashboard mounted, in a key fob or via a smartphone app, we can provide an effective way of monitoring the wellbeing of these employees and enable them to call for assistance should a problem occur.
By integrating panic buttons with vehicle tracking, it is possible to receive an immediate email or on-screen alert warning that a device has been activated. This real-time alarm allows appropriate action to be undertaken by office-based personnel to ensure the safety of your mobile employees.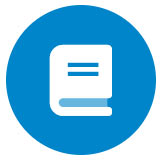 "Makes keeping a logbook easier."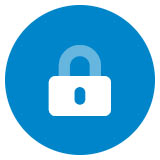 "Protects vulnerable mobile workers."