When the unforeseen happens, be sure your fleet is covered.
Introducing Ctrack Fleet Protector
We know that your fleet workers are very valuable to you. You wouldn't be considering Ctrack Fleet Protector if they weren't. This policy is specifically designed to not only protect employees who are travelling in your vehicles but consequently also your business.
Employees will have 24/7/365 access to the EVAC24 call centre. All it takes to dispatch the closest ambulance and take them to the most appropriate hospital for treatment is a phone call. Emergency evacuation costs and Guaranteed hospital acceptance into hospital are covered up to R100 000 (due to accidents).
Sound good so far? Then read on to discover even more of the benefits offered by Ctrack Fleet Protector.
Access to emergency services via cellphone button.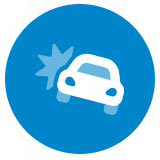 Accident Medical Expenses
Up to R100 000 medical evacuation and in-hospital expenses arising from an accident.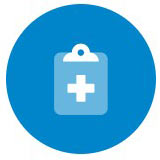 R1000 cash per day up to 90 days while in hospital due to an accident.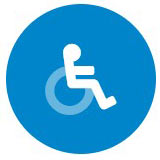 Up to R100 000 paid out if disabled by the accident.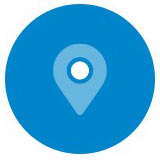 Up to R50 000 for the relocation/repatriation in case of death or disability of the insured.
How cover works
Ctrack Fleet Protector cover is linked to specific vehicles, not specific employees. This means that any employee travelling in an insured vehicle is automatically covered in the event of an accident.
See policy wording for full terms and conditions.
Extended cover
If during the period of insurance a driver sustains bodily injury as the result of an accident which directly and independently of any other cause results, within 12 calendar months, in death, disability or the incurring of medical expenses, Ctrack Fleet Protector will pay out the compensation stated in the schedule up to the maximum limits of liability therein.
Legal
Loyalty Life (Pty) Ltd is a juristic representative of Loyalty Life Management Services (Pty) Ltd an Authorised Financial Services Provider FSP 46160. Underwriting agency for GENRIC Insurance Company Limited. Genric Insurance Company Limited is an Authorised Financial Services Provider (FSP43638) and is a registered short-term Insurer.