A mobile application specifically for drivers, allowing them to view their driver behaviour scores, set journeys as business or private mileage and also conduct vehicle checks.
This will ensure continuity in following procedures and processes. Get feedback on your operators' behavior in and around your assets. Applying your energy only in areas where improvement is required.
Ctrack Driver Management tools succeed at providing you with multiple solutions to ensure your operations run Effectively, Efficiently and Safe. Manage your operators, access and behavior across multiple vehicles and assets.
Make use of our data to upskill operators and ensure the safety of both workforce and assets. Provide direct operator behavior feedback to your staff using indicators through Ctrack smartphone applications, vehicle in-cab peripherals or electronic data sets.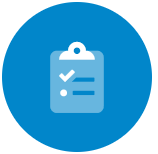 Your score compared to company average. Breakdown count per 100 kilometers.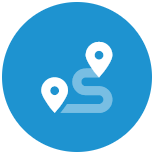 View journey on map with trip details and add comments.
Electronic inspection notes summarised in online reports against overdue safety repairs.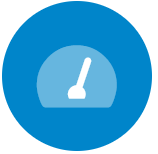 At hand ODO corrections. Manage odometer readings easily.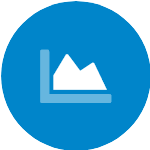 Submit business mileage claims on the go, on screen or by e-mail.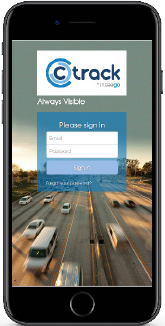 Logging in to Ctrack Driver Mobi
Open a web browser on your mobile device and type in the following URL: https://driver.ctrackonline.co.za. Once you have accessed the appropriate URL you will see the screen shown. To sign in, enter your email address and your password. Once you have entered these details, please use the Sign in button and select the vehicle you will be driving today.
If there is an issue or critical issue with one of the items on the checklist, then use the appropriate button to record this. It is required to add a comment if a critical issue is recorded on the vehicle checklist.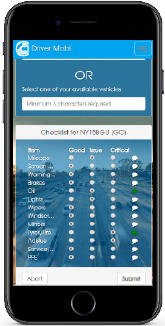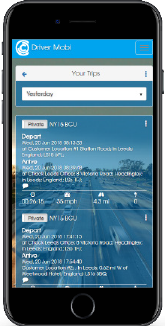 Viewing trips & Business / Private Management
With this feature of the Ctrack Driver application, you will be able to view all trips for the last 30 days, business and private by choosing the date range required. The trip can also be viewed on maps to show summary of the trip duration, the highest speed reached and the total distance. The status of a trip can easily be switched between Business or Private. You can also add comments against a trips and generate a Business/ Private Report which can be downloaded.
After signing in you will see your Driver Score as shown in the image. The top section of the screen shows you your score out of 100 (a higher score is better) and compares your score to your companies average. The score is calculated on the trips you have made during the last 30 days. The bottom section of the screen gives you a breakdown of events per 100 miles and again compares your score against the company average. The score bars work on a traffic light colouring basis, your score will either be in red, amber or green depending on predefined rulesets considering all harsh driving, speeding and excessive idling.